Beech Cottage & The Old School, Ormiston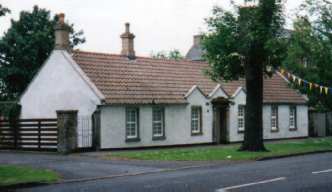 Beech Cottage, Ormiston, Nr Edinburgh, in 1995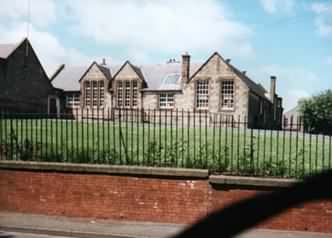 The Old School, Ormiston, Nr Edinburgh, built in 1888
The Vickers family of the early 1900's lived just outside Edinburgh, in Ormiston. Consisting of Archibald and Agnes, they had six children: Archibald, Ramsay, Douglas, Lisa, Joan & Cecil. Agnes had been previously married to Archibald's brother and they had a son, also called Ramsay. Both Ramsays died in WWI. The house was originally the property of the local kirk. After the Vickers left, the house was inhabited by farm workers.
Pictured above is Ormiston Old School, built in 1888, where the Vickers kids went to school.
Archibald jnr, my grandfather, was the first Ormiston World War I casualty. A member of the 8th Royal Scots Regiment, he was injured on the 18th of May, but in which year I am uncertain.
The children spread over the world, with Douglas and Cecil going to the USA, and Lisa going to Australia.
My thanks to Mr D Fleming of Ormiston for photos and information.
---
[Home] [History] [Contact] [Guestbook] [Gallery] [Links] [R.F.Vickers] [Family Tree]